ECONOMIC HARDSHIP IN MISSISSIPPI
ALICE®, and acronym for Asset Limited, Income Constrained, Employed, is a new way of defining and understanding the struggles of households that earn above the Federal Poverty Level, but not enough to afford a bare-bones household budget. In Mississippi, 50% of households live below the ALICE threshold (cost of living in a household's county), with 31% of Mississippi households being ALICE. These families include many of our essential workers, including educators, childcare providers, restaurant and grocery store workers, cashiers, baristas, and first responders.
United For ALICE is a driver of innovation, shining a light on the challenges ALICE households face and finding collaborative solutions. Through a standardized methodology that assesses the cost of living in every county, this project provides a comprehensive measure of financial hardship across the U.S. Equipped with this data, ALICE partners convene, advocate, and innovate in their local communities to highlight the issues faced by ALICE households and to generate solutions that promote financial stability. The grassroots movement represents United Ways, corporations, nonprofits and foundations in Arkansas, Connecticut, Delaware, Florida, Hawai'i, Idaho, Illinois, Indiana, Iowa, Louisiana, Maryland, Michigan, Mississippi, New Jersey, New York, Ohio, Oregon, Pennsylvania, Tennessee, Texas, Virginia, Washington, West Virginia, and Wisconsin; we are United For ALICE.
United Way of the Capital Area has partnered with the W.K. Kellogg Foundation and United Ways across Mississippi to publish a first-of-its-kind report that highlights the economic realities ALICE families face in Mississippi.  The Mississippi ALICE Report and accompanying data hub center working families and serve as the anchor for our Economic Mobility work in the metro Jackson area.
Click here for the Mississippi ALICE report and data hub or visit UnitedForALICE.org.

54.4%
Mississippi workers that made less than $15/hr in 2019
43%
Households across Hinds, Madison, and Rankin counties living below the ALICE threshold
$31.8 billion
Potential economic growth by bringing all Mississippi households to the ALICE threshold
Mississippi ALICE Household Survival Budgets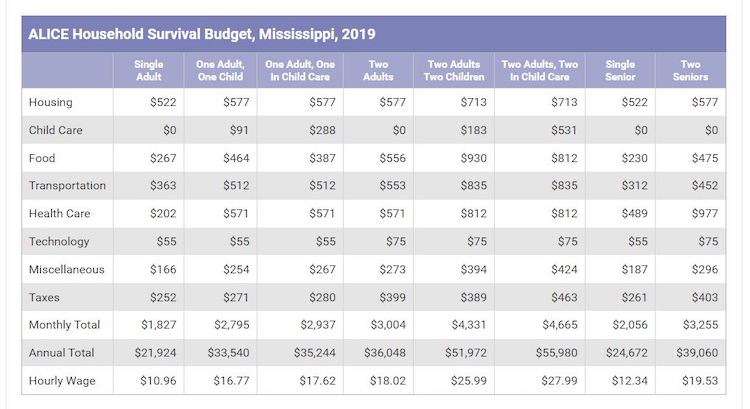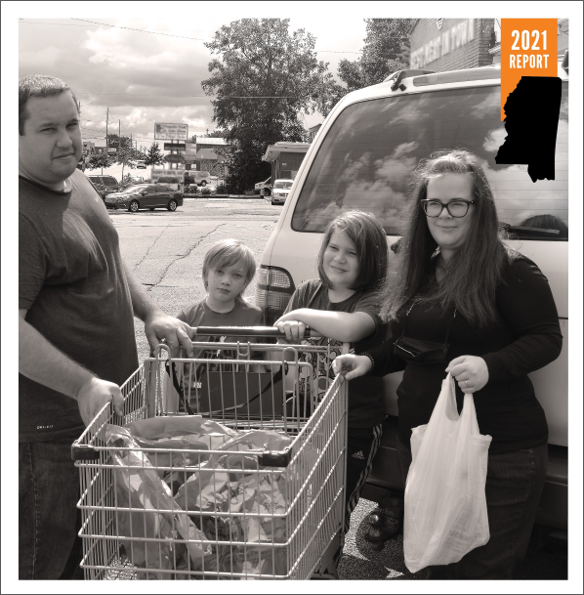 Read the Report
Access to all things ALICE in Mississippi